yup I went to the track tonight and I won!
first, heres my best time
I ran a 10.329 @ 69.44mph in the 1/8mile.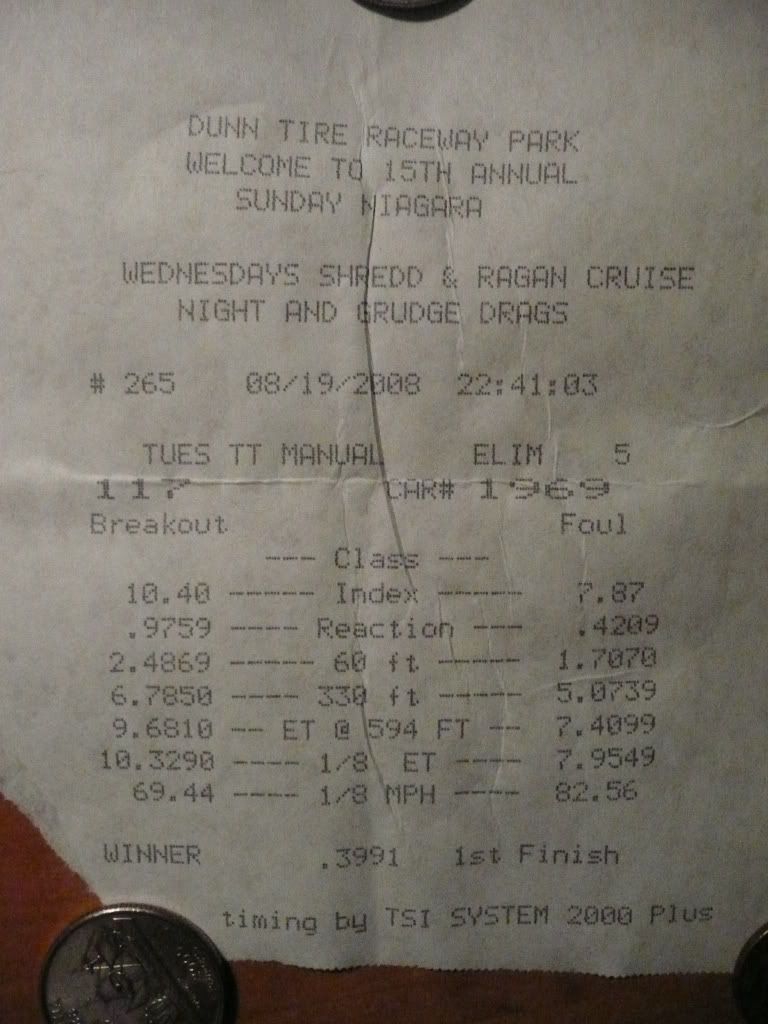 As for winning tonight was grudge match bracket racing. Even though I had the slowest car there I (I dialed mine in at 10.40 and all the other cars were in the 7-8 sec range) I matched my guessed time vs actual time the best. So out of the 20-30 or so cars that ran,
I WAS THE WINNER!!!!!!
And this was my 2nd trip to the track and 1st time bracket racing. On one race I guessed a 10.40 and my actual was 10.41. The other guy was like "wtf?! how'd you do that!!"
I improved my time quite a bit. Instead of running in the 10.50-10.70 range I saw consistent 10.30-10.40 times. The only thing different was that this time I did a burnout before each race and heated up my street tires. I still had a little bit of a problem getting traction so I know I can still get better times out of the g6.