Here's my step by step engine detail thread, as requested.
There are many different ways to clean an engine. This is my favorite and the method I have found to be the easiest/quickest.
Also, I'm sorry about the pic quality, I was in a huge rush trying to do a 100% top to bottom detail in time for the block party.
Difficulty----I give this a beginner level. All you really need is basic engine knowledge. IE, don't spray into a carb or uncovered air filter, exposed wires, etc.
Elapsed time----About 25 to 35 minutes, depending on how thorough you are.
Materials used----Black Magic 2-in-1 Engine shine, and Amorall Ultra shine
So of course we start out with a nasty engine.
The unfortunate subject is my 08 G6. Ok, it can't be that nasty, it only has 14,000 miles. Bah, it needed to be cleaned for the cruise in, and this is it's first cleaning.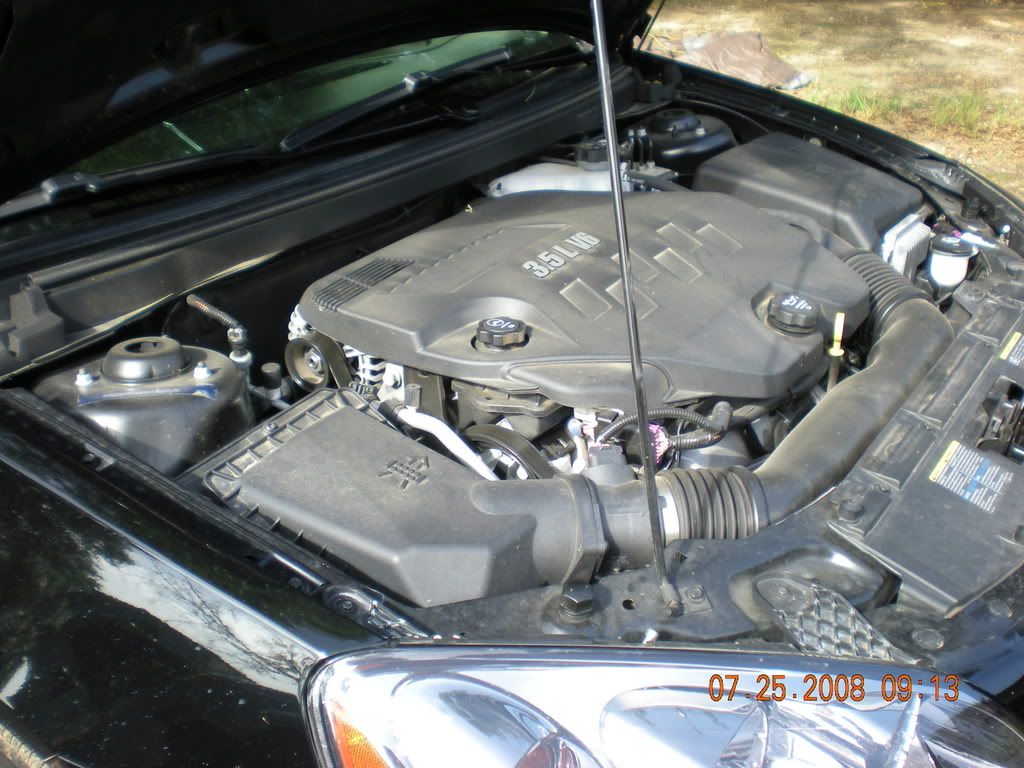 First off, your engine must be warm, preferably at normal operating temperature. Go take a nice drive, or clean when you get in from work, etc.
Yes, I have noticed a lil difference in cleaning effiency when the engine is cool.
Now the fun part. Spray away, with the engine OFF.
Like mentioned, if you have a carb engine, cover the carb with a plastic bag, and use rubber bands to hold it on, at the bottom. Works great. Wiring, I spray mine down, haven't had a problem. Use your own judgement on that one. It says not too, but on very modern cars, that would be near impossible to clean n not hit wires. I do avoid the ecu as much as possible tho.
As you can see, I let my car have it, wires n all. Use on the bottom of the hood, fenders, everywhere underneath. This is safe to use on paint!
Now the not so fun part. Waiting.
Let sit for about 15 minutes. O, you can use a rag or brush if you have tough stains.
Now, hose down.
You want to use as little pressure as possible. I usually use medium pressure, otherwise it feels like I sit there all day rinising the stuff off. And it doesn't come off in 2 seconds. It does take a lil while to come off. Don't be worried if you do spend almost 5 minutes hosing. That's why I use a lil more pressure. The stuff rinses off white, and the water runs clear when it is all gone.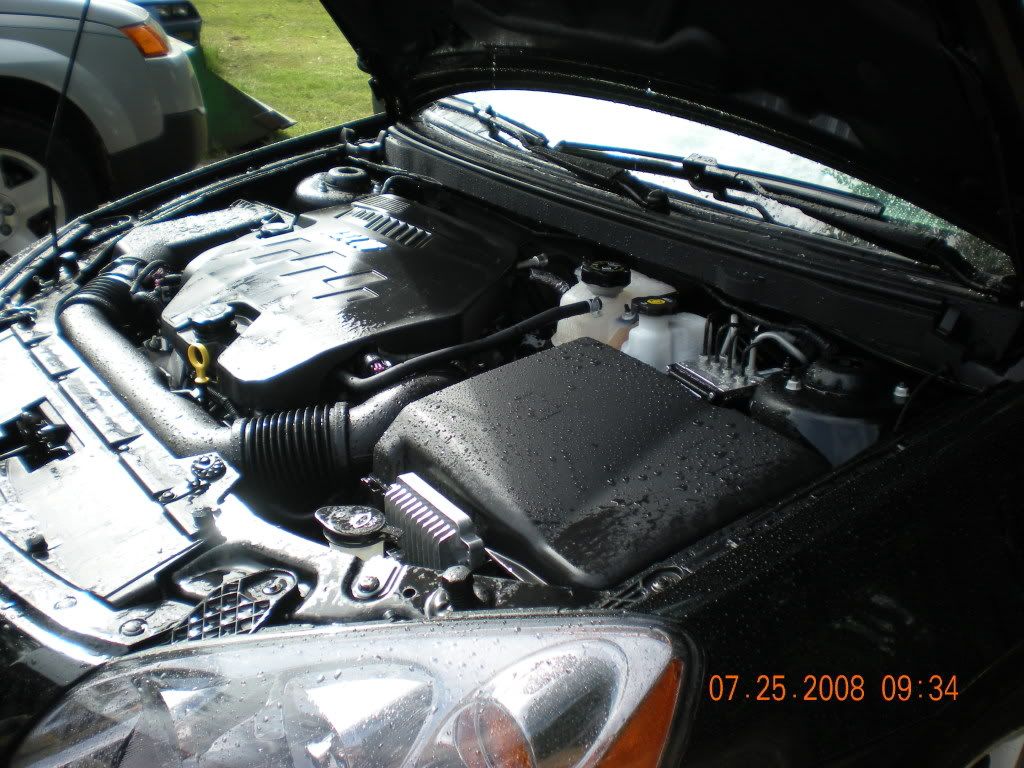 Now you'll want to start your car and run it for about 10 minutes. I ran mine for about 10 and also dried it with a microfiber towel. I was in a hurry.
Now this is the finished dry product, before amorall.
Pretty darn clean, for spending 20 minutes.
But if you want that extra lil wow factor, bring out the ultra shine. Spray away. And I spray that stuff everywhere, and did use almost 1/2 of the bottle.
Just sprayed. Note white puddles everywhere.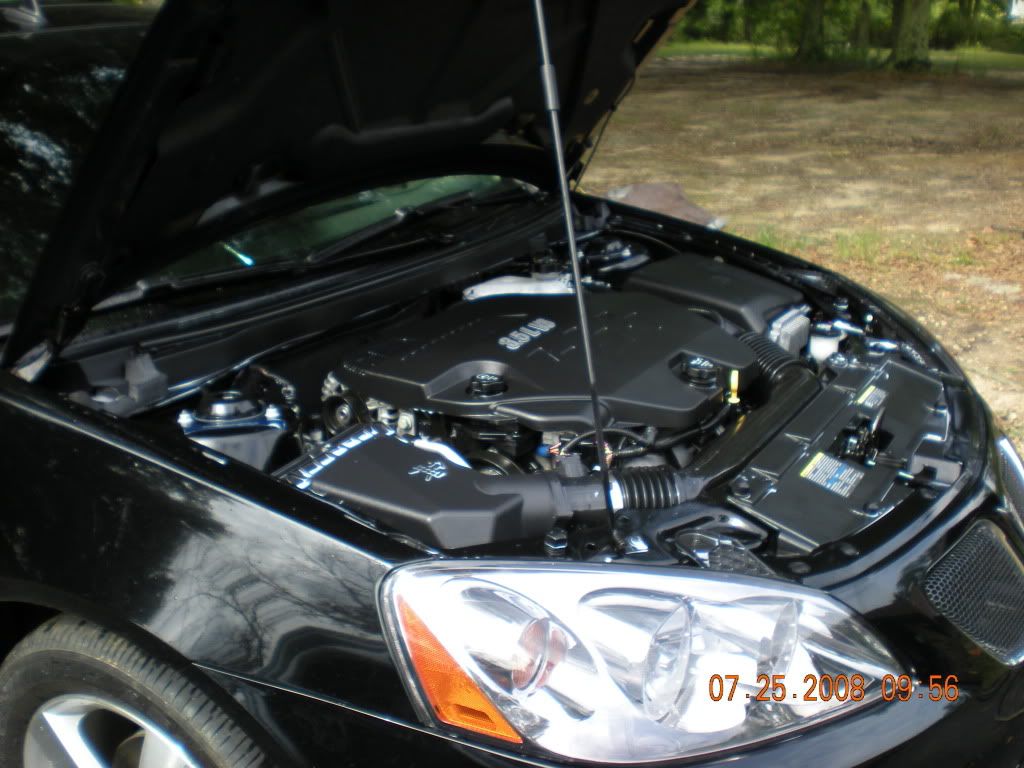 After letting it sit for about 2 minutes, I'll let the car run for a few to help it dry a lil bit.
You might have to take a rag n touch up a couple of spots, runs, whatnot.
And the finished product.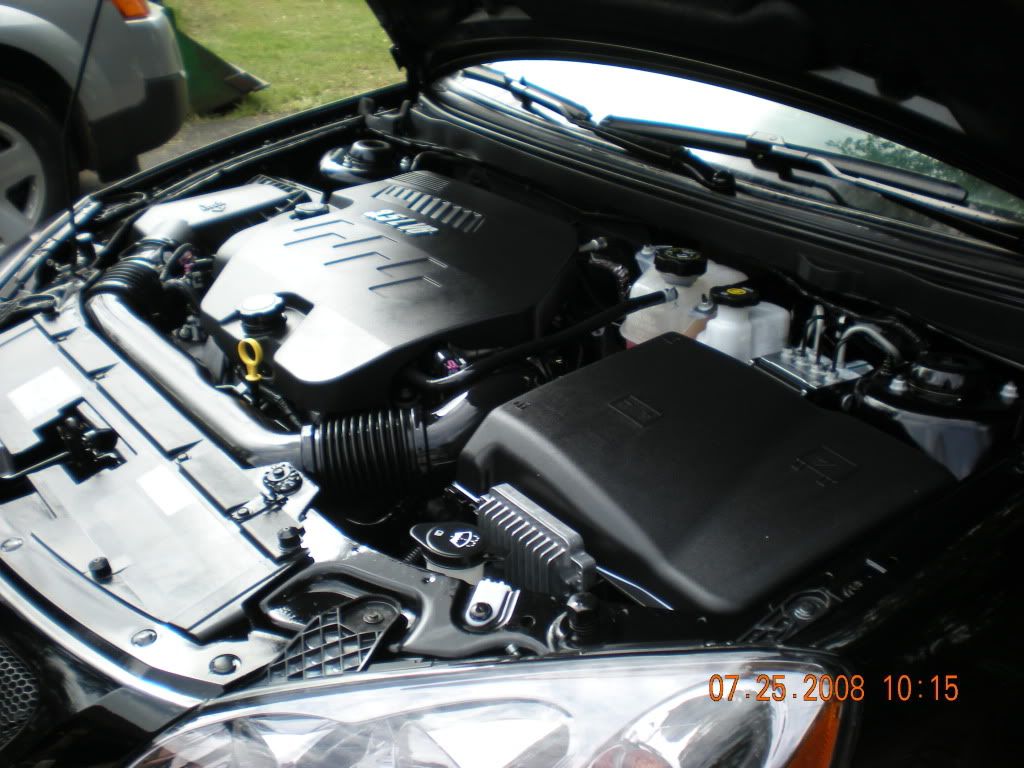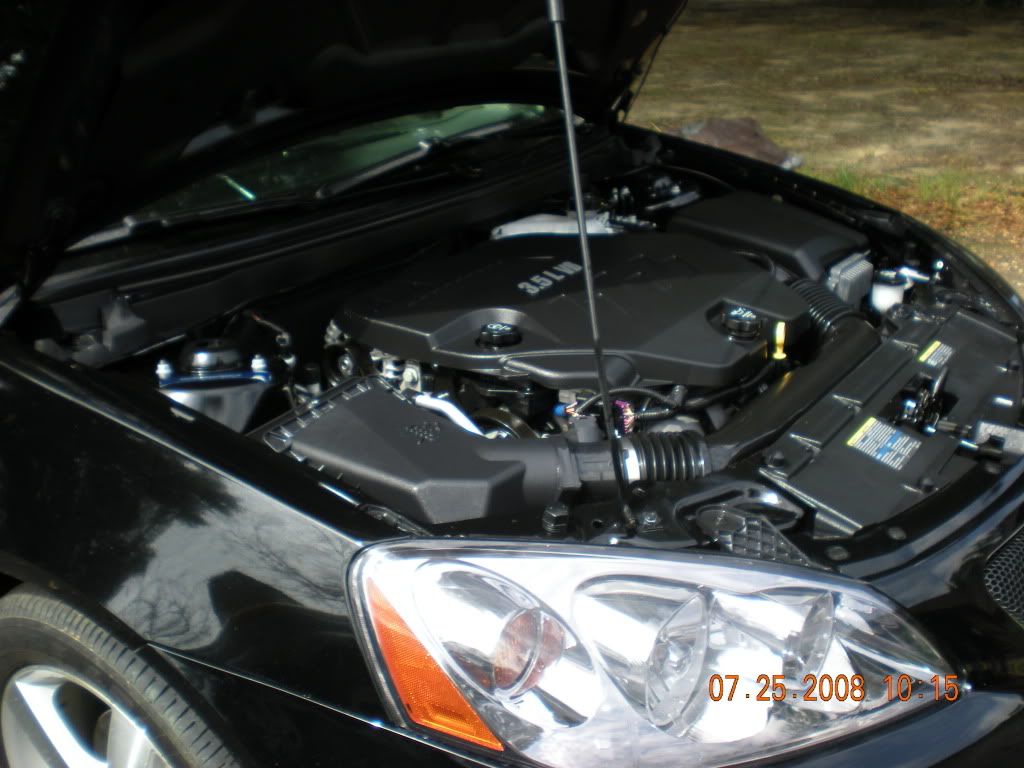 Dang engine is blacker than the car
And a couple clear, good shots of the truck. You can really see how clean it comes out. I was in a rush with the 6 today, and didn't get good clear pics.
This also works well for those of us with painted engines, as can be seen. And it will not chip or harm your paint in any way.
232,000 mile engine after its second cleaning
Exact same procedure and products as above.
And a couple of pics from when I did my Camaro for comparison.
Sorry for the bad cell phone pics, but heres after just spraying the Iroc down.
No followup with amorall.
And I have no idea when/IF this engine had ever been cleaned.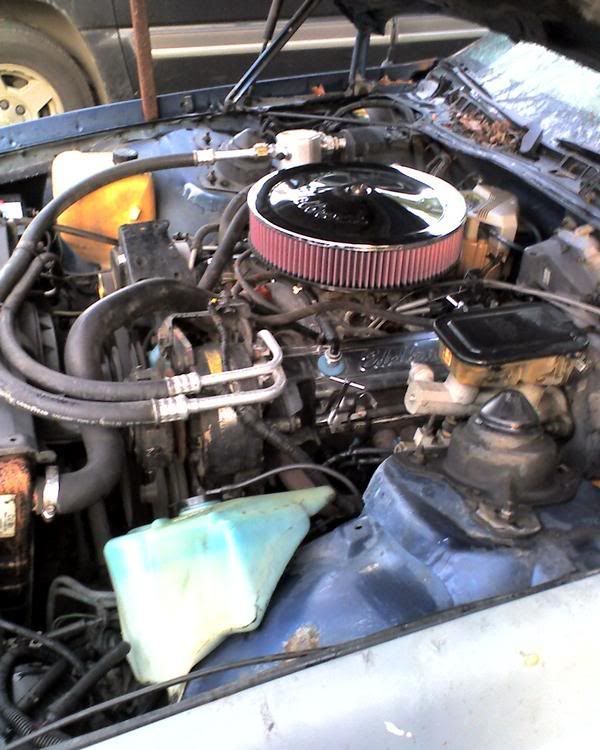 And the pic the previous owner listed on the auction for the car.
And they wonder why it didn't sell for much
Seriously, they really posted this pic.
Yep, same engine